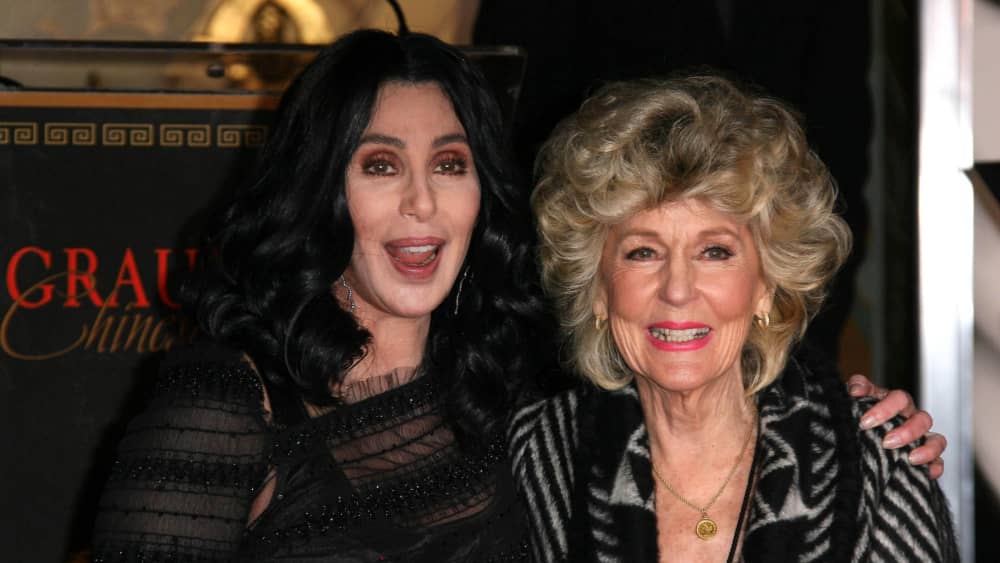 Cher's mother, model, actress and singer Georgia Holt, has passed away at the age of 96. The 76-year-old Cher confirmed the news via Twitter, writing, "Mom is gone" with a sad face emoji. The news was confirmed to The Washington Post by Cher's representative, Liz Rosenberg.
No further details surrounding Holt's death have been made public, but Cher revealed back in September that her mother was sick with pneumonia and had been battling the illness on and off for about a year, tweeting at the time: "Sorry I've Been Mia. Mom's Been Sick Off & On. She Just Got Out Of Hosp.She Had Pneumonia.She's Getting Better."  She shared a similar message in October 2021, saying that she was "burnt out" after making multiple trips to the hospital to visit her mom.
Like her daughter, Holt was also a singer and actress.n the 1950s she appeared in shows including "I Love Lucy" and "The Adventures of Ozzie and Harriet," and had parts in films such as "A Life of Her Own" and "Grounds for Marriage."  In 1982, she recorded her album, Honky Tonk Woman, which wasn't released until 2013 and featured a duet with Cher on "I'm Just Your Yesterday." Their mother-daughter relationship was also part of the focus of the 2013 documentary, Dear Mom, Love Cher, which discussed her mother's life growing up in Arkansas, along with her six marriages. Holt also appeared in multiple films and TV shows, most recently in an episode of RuPaul's Drag Race.
Holt was married three times by the time she was 21. Her husbands were Sarkisian, John Southall, Joseph Harper Collins, Chris Alcaide, banker Gilbert La Pierre (who adopted Cher and Georganne), Sarkisian again and Hamilton Holt. She also had a recent and longtime relationship with former antiques dealer Craig Spencer.
Editorial credit: s_bukley / Shutterstock.com