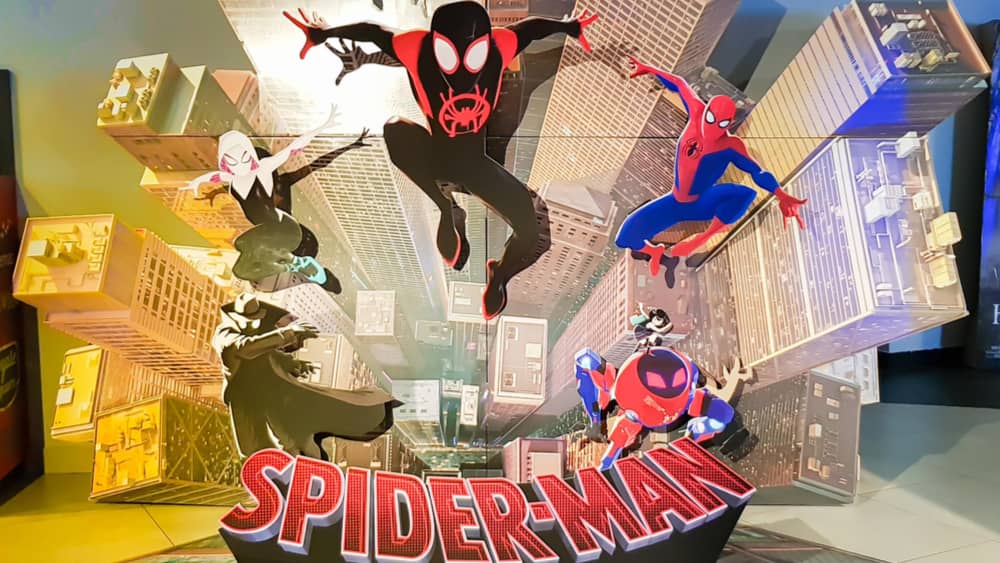 Sony unveiled the title and first-look teaser for the Spider-Man: Into The Spider-Verse, dubbed Spider-Man: Across The Spider-Verse (Part One).   The title implies the film will serve as the first installation of a two-part sequel; the first part is scheduled for release in theaters Oct. 7, 2022, and the second part to be released sometime in 2023.
Spider-Man: Across The Spider-Verse will chronicle Miles Morales (Shameik Moore) as he groups up with Miguel O'Hara (Oscar Isaac), "Spider-Man 2099", and Spider-Gwen (Hailee Steinfeld) to face off with a powerful super-villian.  Along with Moore, Steinfeld and Isaac, Jake Johnson will once again voice Peter Parker, while "Insecure" creator and star Issa Rae will be lending her talents to the role of Jessica Drew, aka Spider-Woman.
Click to see first-look teaser – here.
Editorial credit: Faiz Zaki / Shutterstock.com